Every deliverable is wrong.
That's not the way you would've done it.
All details must be analyzed to make corrections.
Every employee must be accounted for at all times.
Every project must have a constant stream of updates.
Your boss is waiting by your cubicle after you go to the bathroom.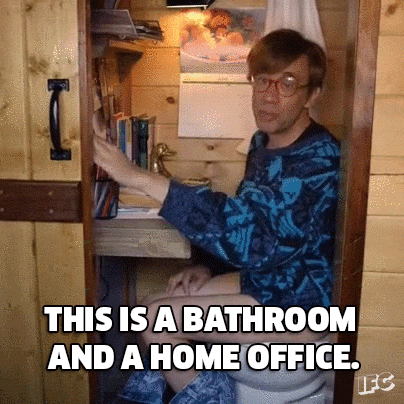 I'm not talking about some hypothetical middle manager in a suburban office park, I'm talking about you (and to them too).
Because if any of those signs above makes you cringe, then you're micromanaging.
Micromanagers are pretty easy to spot. And every manager has that tendency sometimes.
No one doubts that the latest project, feature release, and marketing campaign isn't important. The problem is when managers can't turn off the intensity and scrutiny for even more minor projects.
Granted everyone is different, and some people need more managing than others. There are always exceptions to the rule.
What is micro managing?
In general, micromanagement is a combative and overbearing management style. It's more than having a hands-on management style.
This destroys your team because they can't go that hard all the time. They don't know how to prioritize their work if everything is always urgent.
This can lead to burnout–but not only for the team but for the micromanager, too. If you can't see the big picture through the small screens, then you may not be equipped to be a manager.
Am I a Micromanager?
Most micromanagers refuse to believe their tendencies, claiming instead that their actions equate to good management. However, if you find yourself constantly frustrated and dissatisfied with deliverables, not trusting your employees, feeling the need to observe and be involved in every task, and being the one who talks the most at meetings, you may have micro managing tendencies.
If you are constantly questioning, "am I micromanaging?" then, then look for these telltale signs.
What are the eight signs of micromanagement?
1. You Feel Overwhelmed by Low-Priority Tasks
If you can't see the big picture through the small screens, then you may not be equipped to be a manager. Your goal is to help your organization meet its revenue goals and objectives.
It's your goal by definition to balance the top-line priorities with the day-to-day needs of the team. If you don't have one eye on the larger goals, then you're not doing your job as a leader and it's a disservice to your team as a whole.
Solution: Recognize the lower priority tasks and assign them to your team. To help ease the transition, you can become a watcher on those tasks in ClickUp and be notified of updates without doing the work.
2. You Must Approve Everything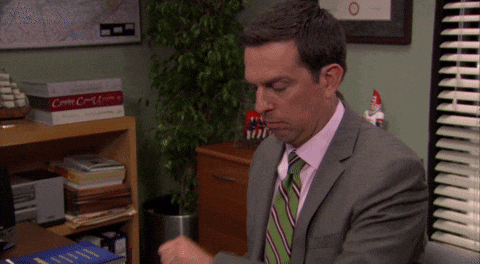 This one really depends on your team and/or company size. It's ok if you have ten people, but as your product and company scales, you may need to empower more people under you to make more meaningful decisions.
"Who has the D?" is a popular saying among the consulting crowd about who has the final decision (and therefore ownership) on the project.
If you're the one who must be the final decision maker on everything, then you're prioritizing too many small things and your team can't grow in their skills either.
There's a good chance that you're a perfectionist if you feel the need to comment on everything. But by being a perfectionist, you may be holding your team back from iterating and improving as they go along. Oftentimes, it's just as important to ship as it is to perfect.  
3. Join projects without letting others know
There's a fine line between going above and beyond to stand out, and getting involved in the wrong places. This could happen when you involve yourself in other departments or teams because you know that it will affect you later on down the road.
Micromanagers who do this aren't necessarily concerned about the company's well-being, but their own workloads and outcomes. They could perceive themselves as being "selfless" in joining in on other teams, but in reality, their motives are skewed.
In ClickUp, you can use the reporting feature to see who and what people have worked on that week to help them stay accountable. That way you won't have to join in on projects to know if progress has been made.
4. You don't delegate anything.
This comes down to a trust issue. If you don't delegate anything, what it's really saying is that you don't trust your team to complete the work. In return, they'll have a problem trusting you if you do try to delegate something.
Micromanagement breaks trust apart.
Soon, you'll drown in the work at hand but not have the resources or the right people trained to do the work. It's especially important to delegate with smaller tasks and then level up the responsibility so your team can grow with you.
5. You ask to be on every email or watch every task.  
Again, trust! (Do you sense a theme here?) By requesting to be cc'd on all emails and communication, you're inviting yourself in to be over-involved in the details. Plus, there are much better ways to communicate than emails, such as a top-notch project management platform.
6. You talk the most at every meeting.
If your meetings lack updates and insights from other team members, then you're not meeting, you are lecturing. That's like a college class and most of your team has probably done something like that already.
7. No one you started with is still there.
Got another resignation letter on your desk? Hmmm…it may not only be them; it could be you and your micromanaging tendencies. Unfortunately, when your team is in constant flux and accepting new opportunities, it could potentially enhance your micromanagement.
Because now with a new crop of employees, you'll have to teach them the "right way" to do things, meaning you'll be back in the details as they learn the ropes. This will perpetuate what's happening rather than fix it. Bottom line: you have to take care of your employees now before it gets to that point.
8. You refuse organization
Micromanagers thrive on chaos and disorganization because that gives them another reason to be micromanaged.
If things were in order, then what would they do?
Who could they check up on?
Micromanagers may *gasp* have to do real, strategic work…something that is scary and nerve-wracking for a perfectionist-driven micromanager.
Thankfully, getting projects organized on track is easier than ever, especially with ClickUp.
In ClickUp, you can create a hierarchy that fits your team with different spaces, projects, to-do lists, and tasks to keep work organized.
Your work will be divided into different sections, giving clear guidance on what has and has not been done.
What To Do If Your Boss is Micromanager
Let's flip the script and take this from the other way. What should you do if your boss is a micromanager? What do you do? How do you cope with a micromanager?
1. Increase Transparency and Improve Communication
Perhaps you feel micromanaged, but in reality, your boss doesn't know what's happening. Meetings with your manager shouldn't happen on a yearly basis.
Schedule regular or semi-regular one-on-ones for feedback to understand your manager's point of view. Maybe you feel like they're micromanaging but in reality, they're out of the loop with team communication.
One way this can be helped is by clearly listing out your work, tasks and projects in ClickUp. You can also use comments to keep updated while avoiding unnecessary email chains.
2. Think About Your Own Work Regimen
Are you giving your boss or manager reasons to be concerned? Are you slacking on the minor details that still need attention? If so, that could be why your boss is becoming more involved in your day-to-day work. This may be another way to discuss your company culture, your office setup and your own productivity habits.
3. Scream at Something Before You Scream at Your Boss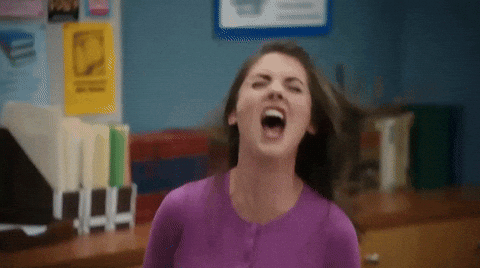 Before confronting your boss or manager about any micromanaging behaviors, you'll need to vent your frustration at something.
In the most extreme cases, you could scream out loud at your house or at the park. Or maybe just into a pillow. Your more civilized self should talk with a friend or significant other before talking with the boss.
4. Write out Your Issues
After you've processed your immediate feelings, it's time to create crisp and clear points. One way to do this is by writing out your requests and how exactly you'd like your micromanaging superior to (hopefully) respond.
You could even write these out to your boss, describing what you feel like has happened, how you feel as a result and how that is impacting your work.
5. Level Up
If you've had trouble with a micromanaging boss and you've tried to address the issue but nothing seems to change, it's time to go up a level of seniority.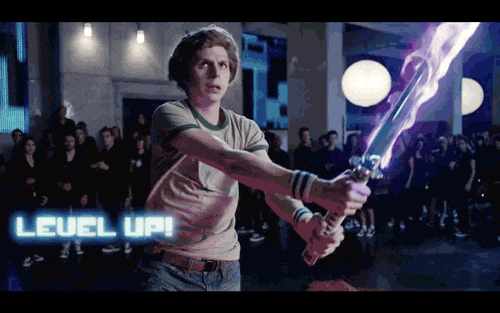 This may mean bringing in human resources, but often it means communicating with your micromanager's boss about the issues. The steps above, especially scripting your responses before talking to senior-level executives, will be helpful.
Conclusion
For micromanagers, it's easier to focus on the actions of others and perpetuate the norm, rather than to develop new, groundbreaking work. And if you're an employee dealing with a micromanager, your issues will not change overnight. It will take time and patience, and more honest feedback.
If you are a micromanager…think about the effects of micromanagement on your team. The distrust is hurting your team and your organization.
If you're being micromanaged…think about the best way to approach your boss and then decide if it's worth it in the long term. You'll have to be the judge of your own patience and what working conditions will be okay for you, depending on your own circumstances.