Amazon. Dell. Dropbox.
Google. Microsoft. Netflix.
Samsung. Spotify. Twitter.
These are just a few of the companies that use OKRs to set and measure individual goals for employees.  
Creating OKRs has become a fundamental way for employees to help companies meet and match their company goals.
But creating goals isn't something new. What makes OKRs different?
In this post, you'll learn what OKRs are, how to set goals as successful OKRs and what makes them actually work in your company.
Note: Start with ClickUp Goals right now for free!
What are OKRs?
Let's define that acronym.  
O = Objectives.
KR = Key Results.
The objectives are what you want to do and key results are how you're going to measure each part of the objective.
If it sounds like a few engineering words stuck together, then you're right.
Andy Grove was a manager at the chip-maker Intel in the 1970s and developed the OKR methodology for his team.
One of his engineers, John Doerr, learned the model and essentially popularized it. He kept his slide deck and presented it to companies around the U.S. Doerr later wrote a book about the topic, Measure What Matters.
The popularity of OKRs then spread once Google began implementing them in the 90s.
Here's how Doerr defines OKRs:
"The objective is what I want to have accomplished. The key results are how I'm going to get it done. The objectives are typically longer lived. They're bold and aspirational. The key results are aggressive, but always measurable, time-bound, and limited in number."
Companies have objectives that usually last longer than a few months or a year.
Targeting a new market for your product to break into is not easy. Setting a goal like that will typically take a few years before it bears fruit.
And if you're in product or marketing, that may be your department's responsibility. It's your objective and your goal.
However, you can take concrete steps towards making that objective a reality. And those are the key results. These are actionable and measurable steps that may be difficult to meet, but not impossible.
The Basic OKR Equation
To create a goal with an OKR, use this simple formula that Doerr uses:
I will:
As measured by:
The measurement is important because it provides the bounds for how you will know if you accomplished the goal. A lot of times we have goals, but don't know what the outcome should be.
Let's use a personal OKRs example first. Say you want to lose weight. That could be an objective.
I will: Lose weight
That's a great goal, but how will you measure it? And you may want to redefine it to be more specific to help it be measurable. This is the Key Result part.
As measured by: Losing 15 pounds in three months.
Is that ambitious and aggressive? Possibly, it depends on your current patterns and routines.
Now, there are also several ways you could get there. You could eat differently, exercise more or do a combination of both. How you get there is up to you, as long as you meet the Key Result.
"
If it does not have a number, it is not a Key Result."
That's what former Yahoo CEO and Google VP Marissa Mayer famously said in In the Plex, a book about how Google works.
Does our Key Result number meet the test? It has a number. Two in fact. "15" and "3."
But the same person could have the same Objective and the same Key Result, but achieve the goal in different ways.
That's where the freedom comes in. You may have to create a few more action steps to make the goal a reality.
However, you may want to have a counter Key Result that balances out the other Key Results.
In our example, it would be an unhealthy thing to lose weight by pursuing or developing an eating disorder. Yes, that would accomplish the goal, but then so much more is lost.
So you could refine the Key Results like this:

I will: Lose weight
As measured by:
Decrease weight by 15 pounds in 3 months

Lowering calorie count by X

Exercising 5x more often during the week
Those now provide healthier counterbalances to our extreme example.
Personal Goals & OKR Examples For Your Company
Now that the theoretical is out of the way, let's dive deeper into developing what a real OKR could look like for your company and how it could help its strategy.
Example: Product OKR
ClickUp recently developed an online notepad Chrome extension tool. So let's use that as an example. Our objective could be "Create a new Notepad Chrome Extension."
Sounds like a good idea and a great product, but a little vague. There are no timelines or deliverables or specifications. Much of that would come with the project plan and Sprint.
I will: Create a new Chrome Extension
But since ClickUp has already released a Chrome extension, maybe a good OKR would be about speeding up the development process (we're already super fast so this is definitely a theoretical example!). How can you measure progress?
We can compare it to the development time of the last one. We can track it with a ClickUp time tracker, time estimates and due dates.
But if we do create something faster, we don't want it riddled with bugs.
Maybe there's a measure in there for QA tests as well. Our final OKR could look something like this.
I will: Create a new Chrome Extension tool
As measured by:
30% faster Sprint time compared to the previous Extension
30% fewer bugs found in QA
With that combination, it creates a much faster and hopefully better Chrome extension release.
Example Customer Service OKR
If you're working with a customer service team, their OKR could look like this.
I will: Improve customer satisfaction score in client interactions
As measured by:
Raise average rating by 5%

Reduce overall response time by 10% compared to year prior
Those numbers account for better overall ratings, while also aiming for great response times.
The Key Results provide specificity to the Objective to indicate progress. Different key results could be used to attain the same Objective.
Use Initiatives to Start Your Key Results
Okay, if you have written OKRs, what's the next step? It's time to add practical action steps.
These are called initiatives.
In ClickUp, initiatives are represented by tasks. The tasks are linked to Key Results giving you the steps you need to take to achieve those metrics.
Why link initiatives to Key Results?
You can show how your work matters and the difference that it's making.

You'll see the real progress you've made.

You can be judged (for better or for worse!) on your contributions.
4 Benefits of OKRs
1) Fast to Create
Many companies take months trying to create a goal or objective, only to lose time that should be spent obtaining the goal. OKRs are faster and easier to create. They are clear yet specific.
2) Simple
OKRs provide a direct way for measuring the goal so that teams know if they succeeded or failed. They aren't nebulous. Teams are forced to break down ideas into measurable goals or to re-craft and re-think the objective.
3) Strategic But Not Cascading
OKRs are meant to be used in every part of the organization. For instance, top-level OKRs could be set on an annual basis, while departments may set quarterly goals and then teams could create monthly ones.
OKRs work for all levels of the organization with different Key Results that reinforce the key company-level objectives.
However, this doesn't mean that all OKRs have to directly reflect and be approved from the top-down. Any of the OKRs that differentiate from the strategic company OKRs will stick out.
4) Aligned and Strategic OKRs
Because of this tiered approach, OKRs allow for organic bottom-level development. The top-level goals can be met with specific tactics, and managers can blend these smaller objectives to match the company's overall strategic OKRs. All levels of the organization should be able to participate in making OKRs work.
This empowers employees to make their own decisions and also places faith in the mid-level manager to properly communicate and refine the goals.
5) High-Level Tactical OKRs
Your OKRs should be specific enough to support the strategic OKRs. To make tactical OKRs, Felipe Castro suggests starting with these two questions:
How can we contribute to the Strategic OKRs?
Which of the Key Results included in the Strategic OKRs may we impact?
Creating Key Results around these ideas will help you set up initiatives and tasks that best fit with your tactical OKRs.
Don't Substitute OKRs for Performance Reviews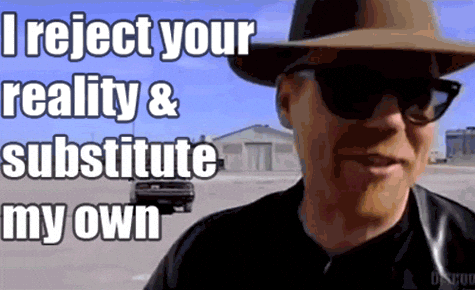 OKRs should be separate from performance reviews. But why? People may fail at their OKRs. OKRs should be ambitious and aggressive, and every now and then your employees won't make them.
And that's not a bad thing. Why?
They're motivated to try bigger things

They're taking swings for your company

Others can learn from their experience
If you want to have a growing company, sometimes that means trying things that won't work. When this happens, the Objective could stay the same, but the key result may change.
Or maybe they run back the exact same OKRs with a different method for accomplishing it. Everyone should learn from their failure, and performance reviews cut off that experimentation.
OKRs lend themselves better to continuous performance management rather than only on an annual basis.
Conclusion: How To Get OKRs to Really Work
No one likes corporate jargon, except for the people personally invested in creating the jargon.
Your employees won't want to do something just to check the box and make HR happy. Not in the modern workplace.
How do you make OKRs a reality? How do they become tangible for your company or startup?
1) Make OKRs visible
OKRs shouldn't be something to fill out once a quarter and then file away. They have to be front, center and present. That's why ClickUp's OKR system is so valuable. Teams can look at it with their everyday work. It's not siloed; it's with them.
2)
Push, Pull & Stretch
We've already discussed how OKRs should be ambitious. At Swipely, they consider 70% completion as a success. They fail at OKRs 30% of the time. This forces honest conversation about what can be done and re-adjustments can be made. Workers can be pulled and pushed each quarter as they refine their goals and their working habits, helping them to accomplish more even in the same timeframe.
3) Align
This one bears repeating. If you really want your company goals to align with your workers' OKRs, your workers have to know what the objectives, goals, mission and vision of the company are.
These often get reinforced at weekly and all-hands meetings, but are they communicated among employees? Is everyone really focused on the goal and the tasks it takes to achieve them?
OKRs that accompany company objectives and goals can empower team collaboration. It's easier to do this when companies are small, placing a lot of importance on company culture and strategy from the get-go.
Guess what's coming next in ClickUp? A revolutionary new method for managing all your goals – no matter which structure you use.
Our mission of making the world more productive is just getting started – and Goals will be a huge step forward in fulfilling our purpose.
Join 75,000+ teams using ClickUp to be more productive.
One app to replace them all