It's 2018. Smartphones and phone apps have been around for at least a decade.
But we're still lagging behind in a key area…there's no clear and obvious software choice to use for personal productivity.
Many of the popular to-do list apps are overwhelming and a poor fit for most. They have a structure and you either have to go with it or not.
And if your preferences change, then tough luck. They impose their structure on you without any room for customization.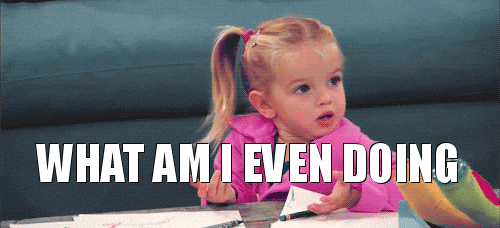 In theory, there are advantages to a to-do list app. The potential is there to do way more than what pen and paper can do. A to-do list app should feel like a superpower in your pocket. 
You should get more things done, more easily than you would without it. Otherwise, what's the point?
In this post, we've researched some of the top to-do list apps, and listed out a few pros, cons and notable features below. Check out below for how some of the top to-do list apps can help you:
1. ClickUp
In most of the apps listed here, you'll have to pay extra for things like notifications, tasks or assignments.
With ClickUp, you get the power of a full-on productivity platform and a personal task management app, with loads of integrations such as to Google Calendar. ClickUp has a simple interface that's easy and intuitive to use. ClickUp has a lot of powerful features, but you can customize the statuses and spaces to use only what you need.
Take notes. Write notes right inside your app and record ideas as you go and work. It's also perfect for an online to-do list to help keep track of your tasks.
It's also great for storing information, like recipes, planning a birthday party or managing contacts for networking. Here are some great ways you can use ClickUp in your life.
What's Up with ClickUp? Bottom line, it has the features you'd love to have in your to-do list, with the power to do more. Oh and all those great features? Absolutely free. Why not go for it?
Sign up here to start with ClickUp!
Available: iOS | Android | Web
NOTE: For more productivity tips, check out this guide on how to be more productive.
2. Todoist
Todoist was recently named the best to-do app by The Verge and it's easy to see why.
The simple, elegant interface puts the focus on the tasks at hand. Just type in the action you need to do, set a due date and it will remind you of what's coming up soon.
It shows you tasks that are due today, tomorrow and within the next week. For simple reminders, it's great.
For example, I used Todoist to help me remember to buy anniversary presents for my wife.
I put in the items I wanted to research, and then the app prompted me to do them quickly. I've never tried to do a big project in Todoist, but I don't need it for that. I need it to tell me when to do follow-ups or to pick up laundry.
What's nice though is that Todoist integrates with Google calendar, and so your tasks and events can meet up themselves. That's the hard part of most to-do apps.
Another nice perk? Todoist suggested projects for me to add to like shopping, personal or even movies I want to watch. That's a handy reminder that doesn't really need a due date but is convenient for sure.
Bonus: Todoist will show you the task history, so you can see what you've finished and helps you set goals for each day to stay productive. You gain karma points for completed tasks and projects that give you a little more incentive.
Currently using Todoist but want to try ClickUp? Import your tasks.
Available: iOS | Android | Web
3. Remember The Milk
This one has been around for a while, and it's still a solid choice. Its name kind of says it all–it's a place to dump all of your random ideas into a central place. Like getting milk after work, or calling a friend on their birthday. The simple stuff.
Their Smart Add feature is really nice, which lets you write out the details and due dates in one line with natural language. It will also send you texts, emails or other notifications to customize how you want to receive information.
Remember The Milk opts for tags and lists over the more formal "projects" which I think is a good choice for a personal app like this. Sample tags include work, personal or "bananas." In other words, you can make tags for anything.
However…Remember The Milk has made a lot of their essential features premium, like subtasks or getting mobile notifications. You get many of those things for free in other programs. But if you like the interface or are already in the Remember The Milk universe, then upgrading probably makes sense.
4. Google Keep
I asked a friend of mine the other day which to-do list app he uses, and he mentioned Google Keep. This surprised me because I use Google Keep too–just as a note-taking app, not a personal to-do list.
But it makes sense in a lot of ways, especially if you've been wedded to pen and paper for most of your life. It's kind of the same, just with quicker formatting. You can title your list, save it and then come back to it later.
You can also set reminders (I should do this…) and come back to notes or other items later. Labels serve as "tags" in this scenario.
This is good if…you're enmeshed in the Google or Android world. It fits in seamlessly with the collaboration tools you're probably already using. It's also a native part of every Android phone.
Personally, I like the "pinned" posts option which keeps important things top of mind–rather it's a to-do list item or not.
5. TeuxDeaux
This to-do list app is new (neaux?) to me but it looks cool. It's well-designed, with big bold fonts but in a clean non-flowery way. Tasks are laid out in a weekly view, showing the tasks you need to do for each day of the week. It's also simple to move tasks from calendars and lists and back again.
Here's the good part: If a task isn't done one day, it simply rolls to the next day. That's amazing and makes a whole lot of sense.
You can quickly add in recurring tasks–that way you don't have to rewrite the same thing every day or schedule it out every single day. That's nice, too.
Something different? Teaux-Deaux bills itself as a "design" app, meaning they appeal to creative types. One way they do is by adding markdown features to their tasks. That means you can bold or underline if you need a little extra push.
6. Things 3
Things is more dependent on projects, which they call headings. This is like if you're scheduling a big event–like a vacation–and need to do several things to prepare. As a task manager, this allows for more nesting and helps you separate into more categories. The advantage of headings is that you can move the whole set of tasks, mark them complete or change the due dates.
Here's the thing: It also has a magic button, which isn't as glorious as it sounds, but is still a convenient way to add tasks, no matter which category they fall in. If you do use headings, Things has nice visual cues to show progress–and how much work you have left.
7. Wunderlist
Wunderlist is beautiful and it looks accessible. It has more visual cues than typical to-do list apps in a contemporary format.
It's also easy to share tasks and responsibilities with your partner, family or co-workers to streamline your life. Their tagline is "keep your life in sync." That's a promise that anyone can get behind.
Wunder what they're up to? Wunderlist is slowly moving into the project management space, with assignments, file storage and even note-taking capabilities that make it a blend of Evernote, Google Keep with simplified project management.
Also, Microsoft purchased Wunderlist and is creating their own to-do app. That doesn't make too much sense, so don't get too invested with this one.

Try a Productivity Platform, Not Just a To-Do List App
Remember how we started this post? Talking about the structure? Most to-do apps lock you into a certain way of doing things without any flexibility. That's what sets ClickUp apart and that is what most people overlook!
ClickUp has customization options from the way you view your tasks–in a list, box or a board–to how you customize your statuses. And let's hit on this point again–it's free!
You get all of the features in the free version which is different than most to-do list apps. ClickUp is more than a to-do list.
It's more than only productivity software. It's a productivity platform. It's a way to keep your whole life in order–whether it be personal or for work.
Here are some of the incredible features you get for free when you use ClickUp as your personal productivity platform and to-do list app.
Productivity Platforms Offer a Better Way
Try a better way for your to-do lists with a productivity platform like ClickUp. I'll repeat: it does way more than the traditional to-do list app, for the same price (that's free).
Because of ClickUp's flexibility, you'll be able to manage your life the way you want to…not like how a certain system wants you to.
Interested? Go here to read more about why ClickUp is a top productivity platform.
Join 25,000+ teams using ClickUp to be more productive.
Tasks | Time | Collaboration