How is it that Elon Musk is able to balance full-time gigs as the CEO of both Tesla and SpaceX?
There's also Jack Dorsey balancing Square and Twitter and the late Steve Jobs who famously ran both Apple and Pixar simultaneously.
While I'm not suggesting you go out and build multiple companies, it's a reality that project managers routinely find themselves in charge of multiple complex projects at the same time.
Seeing as this is one of the most common dilemmas I hear about, I thought I'd share with you our top insights for managing multiple projects simultaneously.
How To Manage Multiple Projects at the Same Time
Have Great Organization & Structure

Implement Sprints

Optimize Retention & Decision-Making

Perform Systematic Status Updates

Delegate Effectively
So, let's begin:
1. Organization & Structure
In project management, as in life, the old maxim holds true: "By failing to prepare, you're preparing to fail." Having the right organizational structure and hierarchy makes a huge difference.
Revolutionary stuff right?! Now before you run off to tell your friends about my groundbreaking insight, I'd like to elaborate a bit on why there's more to this than meets the eye.
First of all, it's easy to spend your time "preparing" but what matters is that everything is in place so that you're able to flow between one project and another with ease.
It's not about spending time, it's about having what you need to perform at a high level:
Organized communication channels (Slack, ClickUp, email, etc.)

Logical categories with organized tasks within your project management software

Clear processes in place for handling fires should they occur in one – or both – projects.
ClickUp integrates all this functionality in one place and goes as far as to make toggling across projects a breeze without needing to mentally "shift-gears" as you transition back and forth throughout the day.
Normally, you have to make a number of "projects" for one project – but with ClickUp's elegant hierarchy, team members can use categories and sections to divide projects into manageable entities.
In addition, ClickUp also offers a proprietary multi-task toolbar to manage a variety of tasks at once.
While some teams may prefer integrating with a variety of tools for each function, the most important thing is that you have the systems in place that you'll need to move your projects forward.
2. Implement Sprints
Even without adopting a full scrum approach, you'd be amazed at the impact sprints can have in isolation.
If you're a project manager or team leader, think about reorienting your team around high-intensity bursts of coordinated effort. You'll consolidate work that would otherwise take weeks to complete.
The main reason for this is "Context Switching", which basically just means that when you've been working on a problem all day it's easy to know what needs to get done and why.
However, if you're revisiting something after a few days (or weeks), it takes time for you to get back up to the same "cruising speed" you were previously enjoying.
Another reason, though less acute, is the psychological effect of rallying a team around a shared cause.
When you can energize a group and feed off one another with a specific, meaningful goal in mind, you benefit from the obvious byproducts of an engaged and committed team.
Lastly, many projects suffer from a lack of focus in their day-to-day operations.
By focusing on a single goal and doing tasks related to that goal (the foundation of a Sprint), nobody has any uncertainty about what their purpose is or why.
3.  Optimize Retention & Decision Making
It's important to allow your mind to absorb key information and consider hard decisions before rushing into another deluge of reports from a different team.
While it can sometimes feel like you're wasting time, planning meetings in a way that allows you to take time and reflect afterward can have an enormous impact on retention.
By giving yourself this space, you're increasing your ability to impact your team with compelling insights and better decisions.
The immediacy of results makes this something you should implement with your team no matter what your current situation.
4. Set due dates (and stick to them!)
This is a crucial problem that I see many teams fall prey to. It's easy to keep changing or putting off dates especially if nothing is "forcing" you to prioritize one project over another.
But if you're managing multiple projects, you and your team could get confused about how your work overlaps or relies on different elements.
To help you, set due dates for your tasks and projects.
Placing all of your tasks in task management software helps you see who's working on what, who's overloaded and when each of those projects is due.
You can then make smart judgments about what needs to happen first. Setting deadlines is an essential part of project planning.
5. Perform Systematic Status Updates
So, how do you ensure that tasks are being updated (a) regularly and (b) accurately?
If you don't already have an answer to this question, stop everything you're doing because, without this, any project management efforts you make are doomed from the get-go.
Even though everybody knows you should "keep people up to date", few teams have a process in place that ensures systematic status updates.
People want to do a good job, but you have to make it easy for them to do so and make sure they know what to do.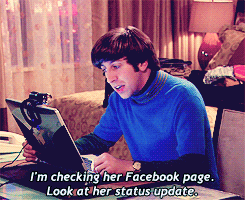 How to Do Systematic Status Updates For Your Projects:
Step 1: Assign ownership for each task to a single individual who is aware of their responsibility for the task.
Step 2: Define your expectations. Write down the exact steps a task owner is expected to follow (in respect to updating its status) and on what timeframe ("update x, y, and z each day" vs. "update x once a week")
Step 3: Schedule accountability by having third-parties (either an employee in a different department or yourself) review that task owners are following the protocol correctly.
Step 4: Learn from mistakes and improve. If the protocol is not being followed, review to see if the effect(s) are better or worse for the overall goals of the project team.
If worse, look for issues with the protocol itself (ambiguity, imprecision, lack of nuance) that could have caused the breach in protocol and address any specific negative consequences as appropriate. If better, implement/update protocol and reward employee(s) for their creativity and/or initiative.
The most important thing is ensuring that your expectations and clearly defined and that there is no room for misunderstanding. This is important even with small projects, because you want your team to always be motivated and have a clear vision for what needs to be finished. 
This is tough to get on day 1, but as long as you reflect after any misunderstandings you'll be able to develop a system that works extremely smoothly.
6.  Delegate Effectively
While this one is so obvious it's tempting to leave it off the to-do list, I've seen so many teams fail to delegate effectively that it's clear to me many teams don't fully understand the fundamentals of delegation.
The three pillars of effective delegation are clarity, authority, and accountability.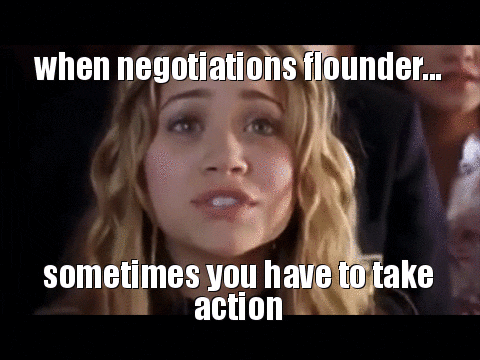 Without all three, any delegation efforts you attempt will cause more damage than anything else.
If you're empowering a designer to build a new landing page, they need to be 100% clear on exactly what the goal is, what the specific expectations are, when the deadline is, what resources they have at their disposal, and what authority they have to make decisions.
Without clarity, your team will take stabs in the dark and will inevitably meander down the wrong path.
However, when the destination and path are both clear, you're empowering your team in a way that saves you time and effort while also giving them fulfillment.
I recommend using project management software that forces you to define tasks in a way that is logical and clear for your team, thus minimizing the possibility of issues arising.
The foundation of ClickUp is built upon being able to drill-down to a granular level for task management while at the same time able to observe from a high-level perspective.  
ClickUp offers multiple views for drilling down specifically into tasks: such as our board, list, box, Gantt charts, a Calendar and more.
In Conclusion…
Not every team should be balancing multiple projects, but sometimes opportunity calls and all of a sudden you have no input on how many projects you manage.
In any case, the best thing you can do is implement the advice above and ensure you have the right project management tool in place to run multiple projects successfully.
Whether you combine multiple tools, or just use ClickUp, it's crucial that you position yourself to succeed from the outset.
Join 100,000+ teams using ClickUp to be more productive.
One app to replace them all