Need a Monday alternative for project management? 
You've seen all the YouTube ads…but is Monday.com worth the hype?
With managers increasingly relying on project management software to get tasks done on time, it is no wonder they seek simple tools like Monday project management (formerly Dapulse) that allow effective collaboration and communication within teams.
However, while Monday.com gives a good high-level overview for your projects, it has some limitations.
For instance, you can't set up recurring tasks (a feature that allows team members to schedule repetitive tasks, thereby saving time and effort) without an outside integration. 
Fortunately, with ClickUp, ease of use is complemented by intuitive UI and innovative features that eliminate the usual frustrations linked with most project management tools.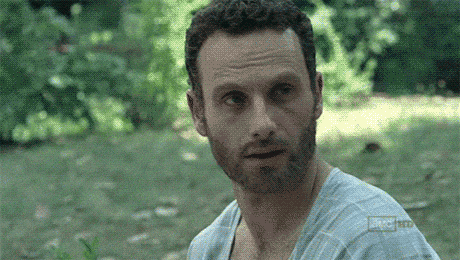 In this post, we'll see why Monday/Dapulse, despite its beautiful and responsive UI, may not be the best project management tool for you.
We'll also highlight why ClickUp could improve your team collaboration and productivity.
So if you're serious about getting things done, and want more than YouTube videos…keep reading. 
Why Monday/Dapulse is Good at What They Do
For starters, Dapulse (Monday) gives you a great overview of where things stand from a high-level. This simple grid-style view of tasks makes Dapulse attractive for many users.
Using the main board of Monday, you can quickly:
Add rows (essentially act as tasks)
Assign specific tasks or projects to team members (kind of – you have to add a column for this)
See the exact status of each project (again, kind of – you have to manually add it to a column)
Plan your project timeline
Get visual project management and quickly see where your projects stand
The beauty of Monday's interface is its commenting and discussion section that works just as intuitively as any social media platform. 
Moreover, it's not too difficult to use. Most actions require one or two clicks, and drag and drop elements are available to rearrange elements on any page.
They also offer some great, extra features that will matter a lot to enterprise companies:
Two-factor authentication
Google apps authentication
SAML single sign-on
The tool is also highly appealing to people who are visually oriented.
Monday has a timeline for visual project management which allows you to see which team member is busy working on which project in a single glance. This can help a project manager evaluate his team's bandwidth instantly.
The name change to "Monday" is confusing.
Dapulse has recently made the executive decision to re-brand their tool as "Monday," yeah… the day of the week Monday. 
As one of their users, Lauren V mentions (in an otherwise positive review):
Cons: The only complaint I have about this site is that the old name "Dapulse" was easier to use than Monday. When talking to a coworker, it's become confusing when I say "I posted it on Monday", I have to specify, "Monday.com" or something like that because I don't want my coworker to think I am referring to the actual day of the week. Otherwise, I have no complaints about the site itself!
Monday.com pricing: It comes at a cost
Unlike ClickUp, Monday has a free trial but no forever free version.
The free trial only lasts for two weeks then Monday.com will cost you!
Basic Plan: $25 per month for 5 users
Standard Plan: $39 per month for 5 users
Pro Plan: $59 per month for 5 users
Enterprise Plan: $188 per month for 5 users
Monday charges for a group of users, as opposed to a per person rate given by other project management tools. The pricing starts with a minimum of up to 5 users and so on. So, if you have a team of 12, you'll have to sign up for an account that supports up to 15 users.
Moreover, the pricing gets steeper within these group subscriptions if you want more features like the ability to share boards with people outside the organization, external integrations, timeline view and more than 5GB of storage space.
Why You Might Need to Think Twice About Monday
Monday.com has a colorful interface, but if you want a more powerful project management tool, you will have to shop around a bit.
Managing individual team members can be difficult because there's not a way for a manager to see a specific person's to-do list.
For instance, Kelly left a review on Software Advice in January 2018. She noted that while Monday is a "good product" it still needed a few improvements. One of those is the way boards are organized in regards to tasks. She said that she wanted to see tasks that were specifically assigned to her rather than having to flip between everyone's boards.
Why ClickUp is A Top Alternative to Monday & Dapulse
If you want a project management software that has a simple design, is easy to understand, yet encompasses advanced features you need not look any further than ClickUp. In fact, it could be just the right Monday alternative that you're looking for. 
Here's why ClickUp ticks all the right boxes for project management:
1. Get tons of features on the free version
Many amazing project management featurs in ClickUp are available in the free version which is free forever! The only restriction is storage, which is limited to 100MB.
However, for only $5 per month per user, you can upgrade to the Unlimited Storage plan. This pricing plan is way lower than what Monday offers for its cheapest plan at $25 (This is a Basic Plan for five users with 5GB storage and limited features).
2. Multiple Views: Board, List, Box and More
People have different approaches to productivity. Your project manager may be in love with agile project management tools, but you prefer a GTD-type list based approach.
With ClickUp you get different project views, such as standard views like a Board or a List You can also toggle between views just with a single click, so you can visualize your project plan in your format of choice.
While the Box view gives you a high-level overview of all tasks, with List view, you can see specific tasks grouped by status or projects.
The Board view has ClickUp's powerful, drag-and-drop interface. This is the go-to view for agile teams. However, every user can benefit from the convenience offered in this view.
This drag-and-drop Agile board view to manage your tasks in a completely different way is absent from Monday. Agile teams love this feature as it makes for efficient teamwork.
That's not all!
You also get our proprietary Box view, which shows which resources is assigned to who. Also add a Gantt chart, Calendar view or our New Views, which include embeds, conversations and even docs (coming in 2.0).
There is also a "Me" view available in ClickUp. The Me dashboard shows only items assigned to you. This view can help you drown out the noise and focus on what is most important.
We mentioned earlier that you can't have recurring tasks in Monday without an outside integration or to manually duplicate the tasks over and over.
In ClickUp, you can quickly set up recurring tasks for any project or task. You can set the time interval or day of the week to start the recurrence, and even choose the status for when it needs to recur. For instance, you can have a task that re-opens every week after you close it.
Check out this page for more on recurring tasks!
Another reason why you may want a Dapulse project management alternative is for advanced features like converting comments into tasks.
Often, when you leave a comment on a task that an action is required, it gets ignored. The particular colleague who has to take action may not notice the comment, or may not realize that they need to take action.
In such a scenario, ClickUp's proprietary Assigned Comments feature comes to the rescue. This feature lets you create an action item (like a task) directly from any comment. If any comment requires action, you can assign it to any member of your team or even yourself.
Structure is at the heart of every project management and at ClickUp, we give you an extra layer to make your life even easier. 
We have fully thought out our structure and how ClickUp functions to maximize your team's efficiency. This is the structure it follows: Team > Space > Project > Lists > Tasks > Subtasks.
Teams: This is your top-level hierarchy where you can break your company up into individual teams.

Spaces: These are the major groups for your team, think "sales" or "networking."

Projects and Lists: This is where individual projects are listed.

Tasks: Tasks are where work happens. Each task has subtasks, description, comments, and much more.

Subtasks: You can also break down each task into a specific subtask.
Monday doesn't have dependencies for tasks, but does offer a few high-level workarounds. They have their reasons.
Here at ClickUp, we have dependencies to help you work across teams, spaces and projects. Often, the marketing team is waiting on an item from the product manager, so you can set up a dependency and then get notified when the change or task is closed. This is a straightforward way to help facilitate faster work.
With different teams appreciating different styles, ClickUp allows you to customize your workflow with statuses to fit individual projects.  
You can use preselected statuses or create your own. Add as many as you want –  planning, review, revision, done, shipped and so on! With Monday, you can create custom statuses for your columns.
Yes, Monday has column and field choices, but not like ClickUp. We give you the ultimate flexibility in editing your columns–name them how you want, set currencies, dates, notes, dates and more. You can also edit them from within the task view as well.
ClickUp custom fields gives you the flexibility to track inventory, be a CRM, or keep up with client statuses. Couple that with multiple views, and the immense flexibility of ClickUp is a true game-changing project management app.
Other Monday Alternatives We Used Before Creating ClickUp
Besides ClickUp, Asana is probably your best bet to replace Monday.
Asana's modern interface is simple and easy to maneuver.  The tool allows you to easily collaborate across the entire project management team.
Trello can be a good Dapulse alternative for smaller teams looking for something easy and functional. It has simple drag and drop task management using Kanban boards. Checklists have progress tracking. It also comes with activity log, reminders, and notifications.
JIRA is an agile project management software that empowers your team to communicate through basic channels with ease. It allows for integration with external systems, provides an overview of team activity, lets users establish permission settings, complete scrum projects and customize important workflows.
Another Dapulse alternative, Podio has powerful open API that allows users to create and connect their own apps. It also provides public and private workspaces; built-in team chat and video conferencing. Its mobile apps let you manage your projects on the go.
Mavenlink is an online project management tool designed for services organizations. It has good permissions levels and a professional user interface. And while it is quick to set up, navigation is not easy. It is also a bit pricey.
Basecamp's basic and dated interface can be a plus for some, but when you need more than a simple to do list, try the world's highest-rated platform.
Say Goodbye to Monday, Say Hello To ClickUp as a Project Management Platform
When you switch to ClickUp, you gain access to all features of Monday and so much more.
ClickUp's features (aka ClickApps) are one-click enabled. So, your team members can choose to turn certain features on/off within a workspace.
If you want a single project management tool with tons of innovative features, AI functionality, and even a cheaper price point than the competitors, ClickUp is your best bet.
Moreover, we are always releasing new features in keeping with the demands of our customers. Here's our product roadmap.
And don't forget–you get tons of features for free with ClickUp that you can't find anywhere else (not at that price!) Isn't it time to get more features for free on your task and project management app???
Need more? Compare ClickUp with Monday!
Join 50,000+ teams using ClickUp to be more productive.
One app to replace them all