Have you seen this before?
It's the Hoover Dam, one of engineering's modern miracles.
But it wouldn't have happened without a Gantt Chart.
A Gantt chart was what all the cool kids were using back in the 1910s. Yeah, that's right. Even your great-grandparents needed a way to keep all their tasks in order.
You've probably heard of timelines. You know what a due date is. And if you've been around software development for any length of time, you also know about kanban boards.
But Gantt charts? Gantt who?
This guy Henry Gantt was an engineer, business consultant and industry advisor, kind of like the guy who founded modern management.
Gantt charts were set up to show how tasks were related to one another, and they were used to build the Hoover Dam. They were also used to build most of the highway system in the 1950s.
Gantt charts were the disruptive startup of the project management industry back then, upending everything.
At a very basic level, a Gantt chart is a bar chart that shows the progress of a project along a timeline. At the very beginning, a bar would be drawn out for an estimated amount of time, and then the bar would be filled in as more tasks were completed.
The Gantt Chart evolved over time to include more milestones and to show how tasks are dependent on one another.
Now, with SaaS technology, many programs utilize Gantt charts within their project management systems to help project managers and leaders see how tasks relate to one another. They also give a quick snapshot of the project schedule and how much progress has been made.
It's like a calendar plus a progress chart rolled into one, with resource management thrown in there as well. The design of Gantt charts helps you visualize a project's progress, much like you would in a brainstorming session.
At the top level of most Gantt charts, you'll have a timeline showing days, weeks, or months. Usually, there's a y-axis line that points to the current date on that timeline, letting you see tasks that occurred before that date, and what's coming up next.
The left column includes either a project, project phase or a team member, and then there are bar charts that represent tasks and the duration of time that goes along with them. For example, you could have "Create New Website" as your overall project, "Make illustrations" as one of the projects on the left side, and then have the Gantt chart filled with individual tasks that are part of the "Make Illustrations" project.
Gantt charts are popular because they can be customized in so many different ways. It's familiar like a spreadsheet, but more customizable, which is why they are now an essential part of many project management systems.
Many Gantt charts also include "Milestones" or "Events," showing you the due date of a project or a key event before another project/task can start.
Part of the soaring popularity of Gantt charts is that they easily show dependencies and how tasks overlap across many different projects or phases. Many project management systems can automatically trigger dependencies and the start of the next project task, something that's much harder to do if you're building your own Gantt chart in an Excel spreadsheet.
What Are The Benefits of Gantt Charts?
1. One view for everything
With most productivity platforms, Gantt charts are a handy method to see how everything fits together, and where any potential problems may occur. The best-of-the-best can separate Gantt charts out by projects, lists, or whole spaces.
2. Understand your schedule
Gantt charts are great at helping you find openings in the schedule to add in new projects, especially when compared with your team workloads. The ClickUp Time View works well in conjunction with the Gantt chart (timeline), letting you drag and drop tasks into the right slot, while also seeing any unscheduled tasks.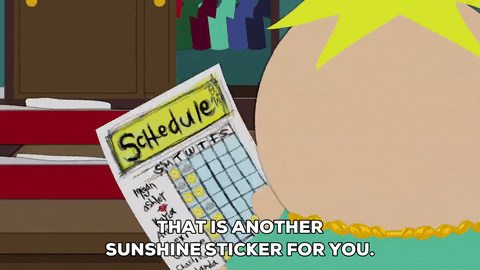 3. Break down projects into smaller chunks
If you lay out all of your tasks in a Gantt chart or timeline view, you'll soon realize that it may be too much for one person. Having this visualization then helps you delegate and decide how to break up tasks. It also helps you see which tasks can be worked on simultaneously, which tasks are dependent on another, and block time for any tasks that must occur first.
4. See the dependencies
When your tasks are linked together or one can't be started until another is finished, dependencies are a must. ClickUp has one of the simplest dependency systems in the biz, helping you set up each of your tasks from the beginning of your project.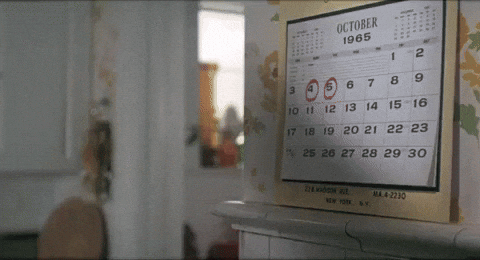 5. Automatically reschedule
For Gantt charts to work properly, you'll need to fill in estimates for how long a task will take and then track your time with that task (which you can do right inside ClickUp). Time estimates laid out on a Gantt chart will show you if you can in fact meet your goals, and what areas you may need to adjust to make it happen.
If you need to re-arrange tasks because of scheduling constraints or because another part of the project has fallen behind, Gantt charts will show you exactly how any changes at the front end may impact the end result. When rescheduling a task that has others waiting on it, ClickUp will even reschedule those dependent tasks!
6. Transparency
Coupled with reporting, Gantt charts show how much progress has been made on a task compared to its estimation. It's one of the fastest ways to see how projects are going, and alerts you to any changes that may need to be made.
How Gantt Charts Work in ClickUp
While we are working on the charts part of the Gantt Chart, we already offer Gantt features inside of ClickUp! To get this functionality, use Start Dates, Due Dates, and Task Dependencies on your tasks. Your subtasks will automatically be remapped once the main project date changes.
Start and Due dates

make sure you are working on the right tasks at the right time. Using the

ClickUp Calendar,

you can also visualize which tasks are to be worked on when. I also recommend checking out our Week view to get a better look at the tasks to work on.

Task Dependencies make it clear which task needs to be finished first, and which ones are blocking others from starting. Task dependencies also send notifications when a task is unblocked, so your team knows when a task is ready to be worked on.
We even have Milestones inside ClickUp! Milestones are used in project management to signify the end of a big group of tasks, such as a new feature being released. Quickly identify which tasks are Milestones by the icon and bolded task name.
Visualize Milestones created with tasks directly in their calendars!
Simply add a start and due date to your Milestone task to see exactly when you need to complete a milestone. Check out this doc to learn more!
If you have any great ideas for the next evolution of the Gantt chart, we'd love to see a vote or comment on our feedback board to help us prioritize, and this should only take 30 seconds.
Join 100,000+ teams using ClickUp to be more productive.
One app to replace them all