The 9 Most Common Project Management Mistakes
Mistakes.
We all make them.
Many are accidental and can be avoided.
As a project manager or team lead, you receive a lot of ideas, details, notifications, and projects thrown your way.
You are bound to make mistakes along the way.
However, you can implement processes and procedures to reduce the number of mistakes. And throughout project management, many of these mistakes are repeated again and again.
But you don't have to be like everyone else.
In this post, you'll learn about the most common project management mistakes to avoid and what you can do instead.
1. Unclear project objectives
It's hard to steer the ship if you don't know where you're going.
Setting a clear direction with project objectives will help your team stay focused and provide you with a common goal to point back to when the going gets tough.
Always ask: What are we delivering?
Without these objectives, your key results will be hard to measure against the project plan.
What can you do? Set better project goals for your team. By using a project management tool like ClickUp, you can set Goals and list out the Targets you're trying to reach.
With this, your team can prioritize their work and set goals on a daily, weekly or monthly basis.
With Goals in ClickUp, you get it done.
2. No clear processes
If your team is floundering, it may not be their fault. It may be the processes (or lack thereof) that are in place.
Is your workflow properly streamlined and useful to your team members?
Does everyone know what to do next once they have completed their tasks?
Not identifying the next steps will slow you down as the project manager as you field everyone's process questions.
What can you do? Create a process in your project management software.
To help with this, ClickUp has dependencies, Gantt charts, checklists, and project templates to help you control the workflow before you even start.
With a Gantt chart, you can map out the deadlines and estimated time for each task, and then connect them each with dependencies.
Then, a notification will pop up once a dependency is closed or completed.
For more process-oriented work, checklists remind each person of what's next.
If the financial plan needs to be reviewed, or the new feature sent to QA, add that to the checklist. You can assign each checklist item, regardless of the due date.
Finally, if you're doing similar processes across multiple tasks, you can use task and checklist templates to ensure uniformity across every task that your team is working on.
You can establish the process at the beginning for consistency and reliability.
3. Not breaking up projects into manageable tasks
Your team is supposed to build a new mobile app, but where to begin?
You can't just throw the idea to them and let them figure it out, that's literally the project manager's job. You build the project plan and your team executes.
However, the project manager may not always know how much effort a certain feature or design element will take, thereby giving a team member a task that could be too much for them.
This is a huge mistake.
What can you do? Ask your team members for estimates. Ask each of your team members to estimate the work effort it will take and then assign from there.
Individual to-do lists and specific action items will also help. In ClickUp, team members can use the "Me" view to see the tasks assigned to them and what to do next.
In agile project management methodology, this is story points, where each team member will estimate the amount of work it will take to complete a task.
Then the project manager can make a better-informed decision about what to do next.
4. Poor communication
Nothing holds back a project like poor communication.
This cuts so many ways:
If no one understands their roles in a project or task, how to get approvals or even what's prioritized or not–these will cause considerable challenges to finish the work.
What can you do? Think about your communication process.
ClickUp streamlines communication, and it's even easier than email and Slack. Here's why: ClickUp has extra layers of organization that those tools don't. You can capture comments on the right task and then respond when appropriate. It doesn't get lost in the shuffle of randomness that is the email inbox.
There's also Conversations in ClickUp, which lets you send direct messages to other teammates about a project and link that to a task.
With ClickUp, your comments stay organized and on task. You can even assign comments to a user for specific feedback.
These features are perfect to help you manage the conversations and discussions happening in a project while keeping a record of what is happening.
5. No central tool for projects
Another huge mistake? No central tool or one-stop hub for projects.
And no, we're not talking about a kanban board with sticky notes that get jumbled up.
What can you do? Set up Workspaces in ClickUp.
With cloud-based project management software, files, attachments, and integrations all happen in one central location. You can even import over from other tools.
Another benefit? Managers and client stakeholders can see how much has been done. Advanced reporting features helps you see which tasks have been completed and what deadlines have been met.
Your team will be more productive, and much more efficient once they are working on the correct tasks and not what they think is right.
6. Scope creep
Scope creep is that hidden productivity killer that no one recognizes until it's almost too late. We discuss scope creep in more detail in this post:
A project's scope is what the product can do and the amount of work (scope of work) to produce it.
Scope creep happens when you add onto that, increasing both the amount of time required and what the product can do. (Learn more about scope and time in our project management triangle guide!)
A project manager has to balance the value of the features versus the time and resources it takes to finish the deliverables. This is a nearly impossible balance.
But not being aware of it is a huge mistake for project managers.
Often this occurs when the time and resources needed are underestimated and misaligned (See #7).
Going back to the leadership and executive team for more is a hard pill to swallow. No one likes to add more to the budget, especially after it's been determined.
What can you do? Discuss any issues with your team. Remind them of the deliverable and the agreed-upon features. This isn't the time for nice-to-haves.
7. Undervaluing your team's skill set.
Yes, you're ultimately responsible for the deliverable, but that doesn't mean you should do everything yourself–or even make every decision yourself.
Doing so is an ineffective use of the position. Project managers and team leads are by their very nature supposed to delegate. They understand the strengths and weaknesses of their team members and can adjust accordingly.
What can you do? Listen to your team's needs and concerns.
Take feedback from them on how the project is progressing and any changes that need to be made. They are the boots on the ground and should be heard regarding what is happening with the work.
Ignoring their input puts your project in peril.
Individual contributors are there to help with the work. Teach, listen and collaborate together.
8. Underestimating Time and Budget Needed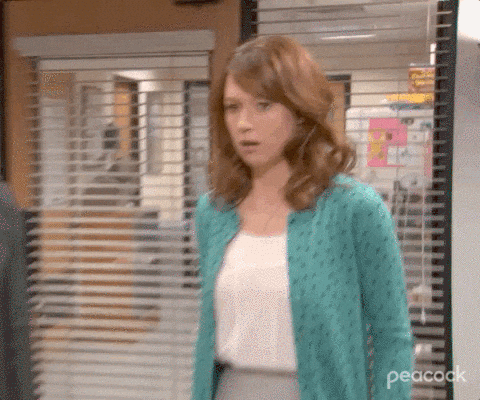 These numbers are usually in their best immediate interest, but may not take into consideration the overall value that a project could bring.
What can you do? Estimate and connect with others.
Organize a kickoff meeting with your team. Use your experience, your team's experience and even other connections in your field to understand the resources and time needed for a project to be completed. You want to avoid scope creep (#5) as much as possible.
Learn more about how to use ClickUp for priorities and time estimates.
9. Failure To Change Direction
Look, the biggest mistake could be the one you're trying to cover up–whether or not the project is at risk.
This can be difficult, especially when there are so many high hopes in planning for what the finished product can do. Communication, reporting and transparency become even more important if a project is on the slippery slope towards failure. Communicating these warning signs in an appropriate way–without shifting blame or making excuses–takes experience.
You also have to rationally communicate with the emotions tied into it. Make the case for why it should continue or not, and then make the right call in consultation with your project stakeholders and sponsors.
What can you do? Keep key stakeholders and sponsors up to speed on the project progress.
Conclusion
Many project management mistakes are unintentional, but that doesn't mean they don't happen.
Clear processes, proper resource allocation and the right communication with your team are easy steps for success.
The biggest satisfaction for a project manager is seeing the project plan come to fruition–the deliverables have made it, the key stakeholders are satisfied and the project goals have been accomplished.
Mistakes will be made, but being aware of these key project management miscues will keep you on track.