The days of door-to-door sales calls may be over, but many of the expectations for sales teams haven't changed at all over the years.

The need to build quality relationships with clients, monitor hot prospects, and maintain impeccable product knowledge is still essential but is in many ways more overwhelming in our technological age.
So how are sales reps supposed to manage all of these responsibilities and meet their quotas? It comes down to creating a systematic sales approach that you can use over and over again.
1. Keep it Simple
Nowadays, sales reps are expected to juggle their daily routine between approximately 1.3 gazillion tools. Between CRMs, email, chat, and task management software, it's hard enough to manage to stay organized, let alone connect with leads and close deals.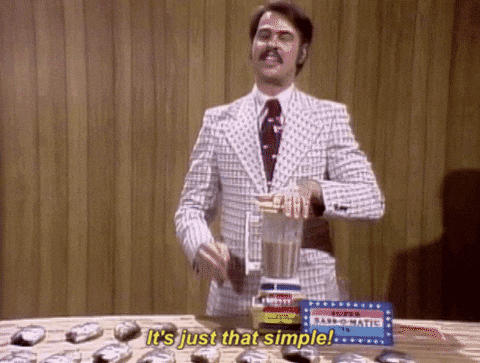 So what's the solution?
Sales reps need to centralize their entire process into a single knowledge base.
This source of truth needs to be accessible enough to master quickly, but also robust enough to handle all of the responsibilities on the rep's agenda. With a project management platform like ClickUp, users can:
The simple luxury of managing everything in one place is guaranteed to give sales reps more time to connect with leads, and therefore make them much more likely to increase their number of closed deals.
2. Automate Repeated Processes
Once you've organized everything in one place, create a system to make performing daily tasks as simple as possible. Sales teams need to focus all of their energies on attracting customers, not on manually documenting individual processes that will detract from productivity.
This is where ClickUp's Custom Fields feature comes in handy. Custom fields allow you to create unique task fields. Use these to:
Manage your client contact information

Track lead statuses

Follow important deadlines
With ClickUp's Reporting feature, you can also use calculated fields to keep track of lead scores within a specified period of time.
Bonus: Sales Report Templates
Setting up a structure like this will save you more time in the long run, and your team will spend more time attracting clients.
3. Identify your Most Successful Clients
Who are your best clients, and how do you provide them with the great service that keeps them satisfied?
The answers to these questions will inevitably become apparent as sales reps gain greater familiarity and experience with the products they sell. However, there are ways that you can keep track of important clients overtime to ensure that you're always up to date on what truly sets your services apart.
One way to monitor this is with tags. If you've used any type of project management software, you're probably familiar with them. Essentially, they're short phrases or single words that you can tack onto a task to add extra detail about the task's contents.
The great thing about tags is that they can capture details about a task that otherwise aren't easy to convey.
For example, at ClickUp we add a tag called "hotfix" to tasks addressing client-reported bugs. This simple tag lets our developers know that this is an urgent task that needs to be addressed as soon as possible.
In ClickUp, sales teams can add tags to manage lead status, product type, or even random notes from cold calls. You can also sort and filter these tags to organize client follow-ups.
Conclusion
Sales teams form the primary connection between a business and its customers and therefore require ample time to build quality relationships and product knowledge. The best way to ensure that they can spend this time where it counts is to implement an efficient project management system upon which they can depend.