[New Feature] The Amazing Things You Can Do With /Slash Commands
[New Feature] The Amazing Things You Can Do With /Slash Commands
This feature in ClickUp is revolutionary for task management.
And when we say "task management" we don't mean just generic software with a list. We mean the act of managing, creating and editing tasks.
This includes:
Moving tasks

Assigning users

Setting priorities

Creating due dates

Adding watchers

Dependencies

Adding tags

Reminders

… plus, literally everything you normally do with your mouse
But let's rewind a little bit. ClickUp was created out of the frustration of having to use way too many apps across organizations. Part of that frustration was how we had to interact with project management apps as well. And that includes how many 'clicks' it took to get from one project to another, to switch between this task to another.
We've simplified that in so many ways, and with /slash commands we go back to our roots.
Now, anywhere within a task, you hit the '/' slash key, opening up a wide menu of options for you to choose from. Start typing one of these shortcuts and do everything faster.
See slash commands in action:
Do Everything with Slash Commands (No Mouse Required)
ClickUp reduces any friction that gets in the way between you and ultimate productivity. Slash commands are an industry game changer that can help you immediately.
To accomplish some of the most common actions, use these commands:
/ me = assign task to yourself

/ a = assign to someone else on your team

/ d = due date

/ s = change status

/ – = create a subtask then unfurl it as you're typing
Start typing in a comment, task description or from a new task in a List to utilize Slash Commands.
See even more shortcuts in this help doc.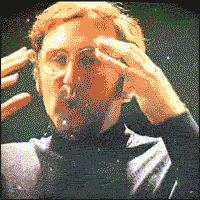 Why Slash Commands?
Because our goal at ClickUp is to really rethink project management from the ground-up, giving the whole industry a fresh perspective on what can be done.
We want to bring a new breath of fresh air to an otherwise boring and monolithic playing field.
And /slash commands does just that. It's an out-of-the-box feature that we're sure you'll love and won't find anywhere else. It's revolutionary to the industry and we're ecstatic to share it with you.
We might even change our name to ClickLess. You'll never use your mouse again.