ClickUp has grown exponentially in 2018 and we've worked with over 35,000 teams on their projects and productivity needs. Through that, we've monitored the landscape and looked for a few commonalities with what we see on the road ahead.
Below are the top emerging project management trends in hopes of providing the right tools and solutions to help you stay ahead of the curve.
NOTE: Here are the trends for 2018!
1) AI and Machine Learning (Again).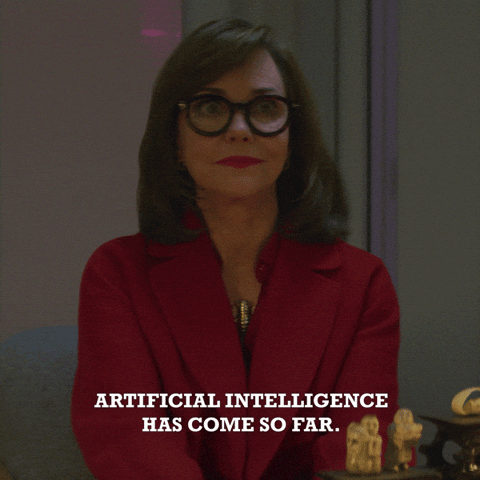 Yep, this appeared on our trends list last year, but there's no stopping it. The potential is still so large, and the implementation and technological development will be a work in progress for a while. But let's consider the possibilities. It goes beyond only natural language processing into predictive analytics. It can begin to answer questions like:
How many tasks will a person finish this week based on their previous task history?

How many resources will be used for this project compared to historical trends?

What tasks can be

further automated

, and what data can be merged together?

Who's overloaded and who isn't getting things done?
That seems like the tip of the iceberg. We've been building our models and prediction algorithms for the past year and at a point where we can test these in real life. In 2019, we'll release major predictive features inside of the ClickUp platform.
2) Hybrid PM methods.
As cloud-based project management becomes more accessible and adopted, the user base has greatly expanded beyond what used to be only project managers. Couple this with the rise of cross-functional teams, and you have increased exposure to traditional software development methods like Agile and Lean leaking into other parts of the workplace.
Agile marketing and agile sales are definitely things.
Daily standups, iteration, and sprints have infiltrated all parts of the workplace. The result is that there are very few "pure" project management methodologies any more.
ClickUp is built on the hypothesis that different teams should be able to work together, and we're seeing this hypothesis confirmed as more companies see the value.
3) Continued Integrations.
Bigger and faster integrations will become a larger part of project management.
Cloud-based services are breaking down the barriers too. The startup culture's reliance on APIs and connectivity is filtering into the enterprise level, especially as we see large players like Microsoft and Oracle add more integrations to tools.
This is making life easier across the whole organization as disparate business units can be connected like never before. This should improve collaboration and help teams be aware of problems faster than before.
4) Enhanced Reporting & Data.
 Predictive analytics and more task reports should help project managers identify risk.
Dashboards with snapshots that included completed projects, tasks, subtasks, team member activity along with budget infographics will continue to proliferate into the top tools.
No one wants to hunt and peck for the right filters and reports anymore; they want views, templates and saved filters for easy access.
5) More Project Managers Are Needed.
The Project Management Institute says that the number of project management professionals needed is increasing because lots are older and retiring.
This will introduce opportunities for younger workers to bring in their hybrid methodologies and cloud solutions for the even more rapid adoption of new project management techniques and strategies.
6) Cross-Company Collaboration
As companies work with other vendors, contractors, freelancers or other businesses providing key deliverables, project management is moving into the realm of cross-company collaboration.
More companies are collaborating to share data and implement services. The modern client relationship is a flow of ideas and brainstorming, rather than a direct exchange.
That's impacting project management too. It can be confusing to guard confidential information while respecting that collaborative ideation process.
At ClickUp, you can set up several different spaces and teams, inviting only those that need to see certain information, without providing details for all of your projects. You can navigate between collaboration and competition.
7) Open/Public Problem Solving
 Similar to the point above, another project management trend will be to tweak the open source concept. With open tasks and projects, project managers can ask for assistance or advice on their projects, as projects become publicly available.
Like GitHub, project management will have their own repositories to share project plans, templates, workload and resource management solutions. With this capability, the possibilities are endless. ClickUp is working hard to bring this functionality to our users with certain sharing permissions that will allow outside contributors to view, comment or contribute right on the task. Or you can set specific privacy requirements to your tasks and projects, too. 
8) Flexible Workflows
To accommodate new hybrid methodologies, project management software will also become more flexible to allow for these groundbreaking planning systems.
No longer can software survive by only committing to one methodology; users will expect flexibility that adjusts to the user expectations. Some people on your project management team may want waterfall, others may want Agile and even more may want to try their hand at Critical Path.
The project managers that can coordinate between these different systems while coaching their team in a singular direction will be more valuable than their rigid counterparts.
It's all about efficiencies and finding ways to streamline your workflow processes to get more things done than ever before.
9) Blending of Design Thinking and Agile
This has already happened as the user experience has jumped in the front seat alongside the UI and software teams. The requirement for software just to "work" bent too far the other way into "user delight."
That on the surface was a good thing until software provided way too many pretty, but ultimately useless features. There's been a shift towards the middle, with clarity and simplicity stepping up.
How do project managers navigate this new terrain? By striking the balance between the benefits of design with the quick iterations in agile.
There's nothing wrong with the user-first mentality, but it's up to the project managers to ensure that the two can work together. Leading this charge will be the design thinking / agile combo, which will give equal stakes to the product, engineering, project, and marketing teams.
What this ultimately calls for is more empathy and empowerment, as the design lead at IDEO so succinctly puts it.
Conclusion
Project management and productivity are heavily evolving fields.
Neither can be static as new modes of working enter in–whether it be globally distributed teams or automated tasks.
Project management is moving at a rapid pace, and your team will need tools that adapt and grow with you. That's why we're proud of ClickUp's aggressive feature releases and roadmapping.
If you have ideas for how we can help you respond to these project management trends, drop us a note on the product roadmap and feedback board!
Join 50,000+ teams using ClickUp to be more productive.
One app to replace them all