Your dream, passion, or goal IS your Plan A.
Many people think your Plan A is impossible. It is a pipe dream—totally unreasonable and irrational. And sometimes, maybe a lot of times, YOU do too.
It makes sense to have a Plan B. Any good CPA or lawyer would tell you the same. So would your mom. There must be a backup plan. A contingency plan. There must be other options. They say your Plan A is too lofty, supercilious—too big, too arrogant, big-headed, overconfident, egotistical, or conceited.  
These people have NO vision.  
And you know what happens to them? They die. A slow, lackluster death. By the way, there are many dead that are walking among us. But that is another blog. Now back to this story . . .
Is Plan A what you are called to do?
If you know deep down this IS what you are supposed to do, what you MUST do, what you cannot NOT do—then why on earth would you even consider or need a Plan B?
Plan B's are for ye of little faith. They are for unbelievers. They are for those who are not dreaming BIG enough. They are for those who are consumed with fear. They are for those who must know how something is going to get done rather than simply believing that it MUST be done. Period.
Plan B's are for those who will accomplish good things. Maybe even great things. But there has NEVER been a Plan B that did the IMPOSSIBLE. Never. Committees don't do impossible. Boardrooms don't vote to do impossible. Individuals do. Leaders think impossible. YOU think impossible.
Now we are back to your Plan A. The Impossible. Your dream. Remember it is your MUST. This is what you were put on earth to do. This is your purpose.  
You must continue to believe. You must write this dream down.
Now.
Write down this dream that is eluding you.
Write it down in detail and answer these questions:
Whom will this impact?

How will it impact people?

What will people get out of it?

How will it help people?

How will it touch lives?

When will this happen?

What must you do to make or allow this to happen?

Who do you have to become to allow this to happen?

More research?

More lessons?

More time invested in said project?

There has to be something that you do "first." What is that? A phone call? Make a list?
Finish writing this down.
This is NOT for the faint of heart. This IS for you.
How do I know this? Because you have read this far. YOU want to know. You are a DOer. Please note all the above IS in your control. Life is waiting on you. Life has said, "Ready, set…" and NOW you must GO!!! That little bitty "go" word is full of HUGE, massive actions. Lots of them. Rapid, rapid, rapid fire. One after another.  
YOU know what to do. YOU know what you MUST do. Only two questions remain to be asked:
What is important NOW?
What is NEXT?
That is all. Very simple. Now do it. Any questions? Don't you dare ask me anything until YOU have done what you know to do.
Do you hear me? Good.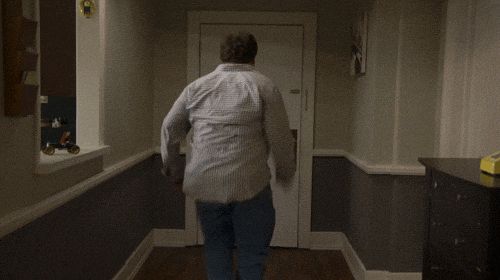 Remember, when one door closes, another opens. OR you can simply open the closed door. That's how all doors work. Welcome to life.
Now tell me what impossible thing you are going to absolutely accomplish!!!!
Join 50,000+ teams using ClickUp to be more productive.
One app to replace them all